HomeOpinionChinascopeChina is trying to establish permanent control over Aksai Chin: Game theory…OpinionChinascope
China is trying to establish permanent control over Aksai Chin: Game theory analysis
China is willing to actively support Pakistan under the framework of the Free Trade Agreement. Plans to expand exports to the latter.
AADIL BRAR14 November, 2022 12:33 pm ISThttps://www.facebook.com/plugins/like.php?href=https://theprint.in/opinion/chinascope/china-is-trying-to-establish-permanent-control-over-aksai-chin-game-theory-analysis/1215084/&layout=button_count&show_faces=false&width=105&action=like&colorscheme=light&height=21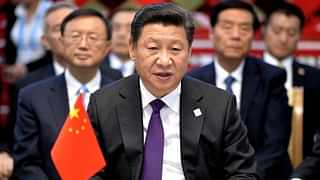 Text Size: A- A+
Anew study suggests strategic planning behind China's incursions into Aksai Chin and Arunachal Pradesh. China announces 20 measures to 'optimise' current pandemic control policy. The People's Liberation Army showcases the latest aircraft tech at the Zhuhai Airshow. Prime Minister Narendra Modi and Chinese President Xi Jinping will go face-to-face in Bali. US President Joe Biden will draw 'red lines' around the US-China relationship when he meets Xi at the G20 summit.https://abc3b229859621118486a540454cf65a.safeframe.googlesyndication.com/safeframe/1-0-40/html/container.html
China over the week
After much speculation about an upcoming adjustment to the Covid-19 policy, Beijing announced 20 measures to ease the most stringent pandemic controls in the world. Last week, we discussed the rumour about adjustment to the policy, which resulted in a $450 billion market rally. Well, the rumour wasn't entirely wrong.
Upon announcement of the easing, international media reported that Beijing was abandoning the pandemic control policy as Covid cases had surpassed the 10,000-mark. But that's not the entire story.
Ads byNexthttps://imasdk.googleapis.com/js/core/bridge3.544.0_en.html#goog_455923189https://imasdk.googleapis.com/js/core/bridge3.544.0_en.html#goog_455923191https://imasdk.googleapis.com/js/core/bridge3.544.0_en.html#goog_455923193https://imasdk.googleapis.com/js/core/bridge3.544.0_en.html#goog_455923195https://imasdk.googleapis.com/js/core/bridge3.544.0_en.html#goog_455923197Ads by
On 11 November, Beijing issued 20 policy measures to adjust the current regime of pandemic control. The crux of the 20 measures is that Beijing isn't abandoning all the stringent Covid rules, including those on international travel, but rather "optimising" the control.
The major measures include reducing the time for quarantine for those who are considered 'close contact' from 'seven-day centralised quarantine+three-day home quarantine' to 'five-day centralised quarantine+three-day home quarantine'. The 'close contact' remains a nebulous description, and we have seen authorities quarantining an entire apartment complex when a positive case was discovered.
The authorities will also stop tracing secondary contacts, which was an immense burden on the government's health machinery. Whoever spread the rumour in a particular group of financial analysts on WeChat may have made a substantial profit.
The Covid-19 policy adjustment wasn't the only major announcement by Beijing. A relief package for the struggling real estate market might be on its way. Beijing is working on a rescue plan to save the strained property developers, reported Bloomberg citing sources. "As part of the rescue plan, developers' outstanding bank loans and trust borrowings due within the next six months can be extended for a year, while repayment on their bonds can also be extended or swapped through negotiations," reported Bloomberg.
The real estate crisis has been described as a 'slow moving crisis' which could structurally hobble the Chinese economy in years to come. Beijing wants to address the crisis to ensure Chinese people who have put their life savings into real estate don't see their savings disappear – leading to widespread discontent.
If you are an aviation nut, you would have tracked the Zhuhai Airshow which concluded on Sunday. The air show has evolved into a venue for the PLA Air Force to showcase its most advanced military aviation technology.
During the show, we saw J-20 stealth fighter jets up close as better-resolution imagery of the aircraft circulated on social media. An independent aviation researcher, Andreas Rupprecht, estimates that the PLA has at least 200 J-20 fighter jets and over 240 J-16 strike aircraft. The estimate was guessed based on the number series painted on the two jets and tracked by Rupprecht.
At the airshow, China Aerospace Science and Technology Corporation publicly unveiled the unmanned drone FH-97A, also called 'loyal wingman', which experts have dubbed as a clone of Boeing's MQ-28 Ghost Bat Drone. "The FH-97A can carry out collaborative reconnaissance with special mission aircraft, as it can detect potential threats and provide early warning by flying ahead of the manned aircraft, or it can also extend the reconnaissance time and scope, taking advantage of its long endurance and range" reported state-owned Global Times.
On 8 November, Xi visited Beijing's Joint Operations Command Center. Though the news headlines about the visit reported he had asked the army to "prepare for war", the context of the comments here is crucial. That doesn't necessarily mean that he is telling the PLA to prepare to fight in a particular conflict. The intersection of 'revolutionary' phrases in Mandarin and Xi's emphasis on building a modern army is behind the 'preparing for war' comment.
"We should bear in mind our duties and missions, strengthen the national security situation research and judgment, strengthen the reality of military struggle response, strengthen the command operation practice innovation, and strive to build a strategic command institution that is absolutely loyal, good at planning battles, efficient in command, and daring to win, so as to make a new and greater contribution to comprehensively strengthen the training and preparation for war and effectively fulfil the mission and tasks of our army in the new era," said Xi during the visit.
Roderick Lee, a China expert at the US Air Force, compiled an excellent thread explaining the context and implications of Xi visit to the Joint Operations Command Center (JOCC). Many have speculated about the existence of JOCC as a separate entity, but Xi's visit has now confirmed its existence. PLA's JOCC appears to be modelled after the US's Joint Special Operations Command which played pivotal roles in Operation Desert Storm, the Bosnian War, Operation Iraqi Freedom and other major US military operations.
Since the PLA reforms that started in 2016, Xi has emphasised developing joint synergy between the branches of the army.
"These goals reflect Xi's conviction that his vision of "national rejuvenation" by the middle of this century cannot be achieved without a first-rate military. For him, the PLA bears the responsibility to 'shape [China's] security posture, deter and manage crises and conflicts, and win local wars," wrote Bonny Lin and Joel Wuthnow in a recent Foreign Affairs article.
---
Also read: Climate challenge and 'Chinese-style modernisation' aren't at odds with each other for Xi Jinping
---
China in world news
A new study has suggested that China's incursions into parts of Aksai Chin and areas of Arunachal Pradesh aren't random occurrences but rather part of strategic planning.
Accumulating a dataset from 2006 to 2020, the authors from Northwestern University, the Technical University of Delft in the Netherlands and the Netherlands Defence Academy used game theory and statistical analysis to study the pattern of Chinese incursions along the Line of Actual Control.
"Although hotspots occur throughout Aksai Chin and Arunachal Pradesh, the researchers' game-theory analysis indicates that only the incursions in Aksai Chin are part of a coordinated effort. Building on insights from game theory, the researchers predict that China is trying to establish permanent control over Aksai Chin by allocating more troops for a longer period of time than India," said the study published in the journal PLOS ONE.
The study suggests there is an uptick in incursions along LAC when the Chinese economy is facing extreme stress including 'low consumer confidence'. The study added that China had increased incursion when India was perceived to be getting closer to the US. The study confirms the patterns of China's incursions and infrastructure build-up along the LAC that other experts have pointed out with hard evidence compiled in a database.
These activities point out Beijing's interest in maintaining an asymmetry vis-à-vis India for broader geopolitical goals in Asia–and the world. The study points towards no near-term solution to the current phase of India-China tensions. Foreign Minister Subrahmanyam Jaishankar hinted at a similar assessment in his remarks earlier last week. "We are doing a lot of things regarding various policies and pronouncements and the state of relations. I don't think there's any ambiguity about our signalling and our messaging," said Jaishankar at The Hindustan Times Leadership Summit.
The tensions between the two giants aren't just restricted to land – sea remains the other domain of contention. Two Chinese surveillance vessels, Yuan Wang 6 and 5, have entered the Indian Ocean. The two vessels are linked to the PLA's Strategic Support Force. The presence of the two vessels has been linked to India's potential missile test, which may happen around 23-24 November, according to the 'area warning' notice.
Beijing claims the ships are merely exploratory vessels that collect data for China's space launches. Yuan Wang 5 is the vessel that angered New Delhi earlier this year by docking at Hambantota Port in Sri Lanka.
On 14 November, the world leaders will gather in Indonesia's Bali for the G20 summit. Modi and Xi are set to be face-to-face once again for the second time this year after both leaders attended the Shanghai Cooperation Organisation (SCO) summit in Uzbekistan. There are no indications that Modi will hold any bilateral meetings, and we may see another 'fly-by' interaction between Modi and Xi at the G20 summit.
The world will also closely watch the face-to-face meeting between Biden and Xi, confirmed by the White House.
On Sunday, Biden briefly interacted with Chinese Premier Li Keqiang at the East Asia Summit in Phnom Penh, Cambodia. According to the White House, Biden underlined the issue of access to the South and the East China Sea during their brief encounter. The meeting between Biden and KeqiangLi is the first interaction between the top US and Chinese leadership in over two years–setting the stage for a meeting with Xi.
As per the White House statement, the two sides will discuss how to "responsibly manage competition and work together where our interests align". Earlier on Wednesday, Biden set the tone of the upcoming meeting with Xi by saying that he will seek to draw the 'red lines' in the fraught relationship between the US and China and that he wasn't willing to make any major concessions when he meets Xi in Bali.
We have learned that Biden will ask Xi to check North Korea's nuclear testing ambitions when they meet on Monday in Bali. With the lines on strategy drawn, the likelihood of any significant thaw in US-China relations remains low.
---
Also read: German Chancellor goes to China, may have played into Xi's 'divide and rule' approach for EU
---
Must read this week
The Real China Hands – Michael J. Green
The Good Journalist – China Media Project
Alibaba Built Its Success on Small Vendors. Now, It Fears Losing Them – Wu Peiyue and Zhang Liting
Experts this week
"In addition, bilateral trade between China and Pakistan is now mainly by sea. Xinjiang shares a border with Pakistan, but the share of trade between Xinjiang and Pakistan is relatively low in the trade volume between the two countries. On the one hand, it is related to the construction of infrastructure, and on the other hand, it involves the security situation in Pakistan," said Liu Zongyi, Secretary General, Center for China and South Asia Studies, Shanghai Institute for International Studies, while articulating the challenges faced at promoting better economic relations between China and Pakistan.
"China is willing to actively support Pakistan under the framework of the China-Pakistan Free Trade Agreement. China will expand exports to Pakistan and welcome more high-quality Pakistani commodities, such as food and agricultural products, to enter the Chinese market. A large number of goods from China are tariff-free to Pakistan. Taking such measures benefits Pakistan's exports to China," added Liu.
The author is a columnist and a freelance journalist, currently pursuing an MSc in international politics with a focus on China from School of Oriental and African Studies (SOAS), University of London. He was previously a China media journalist at the BBC World Service. He tweets @aadilbrar. Views are personal.
(Edited by Tarannum Khan)
Subscribe to our channels on YouTube & Telegram
Support Our Journalism
India needs fair, non-hyphenated and questioning journalism, packed with on-ground reporting. ThePrint – with exceptional reporters, columnists and editors – is doing just that.
Sustaining this needs support from wonderful readers like you.
Whether you live in India or overseas, you can take a paid subscription by clicking here.
FLAT 40% off* on Laser Hair ReductionSkinssi|SponsoredLearn MoreMaster of Laws (LL.M) | OnlineGolden Gate University|SponsoredLearn MoreJeetiye Daily Cash Prizes on Yaaron ka AddaBetadda|SponsoredPlay NowSavings Plan That Safeguards Your Family's FutureHDFC Life Insurance|SponsoredGet QuoteAccelerate your digital growth with ISBISB Executive Education|SponsoredVeteran Telegu actor Krishna, father of Mahesh Babu, passes away, industry mournsThe 80-year-old died in hospital, where he was seeking treatment following a cardiac arrest. Krishna was admitted to the hospital on Monday and was put on ventilator.ThePrintApply for General Management Program from IIM KozhikodeTalentEdge|SponsoredSign UpComprehensive Financial Protection For Your FamilyHDFC Life Insurance|SponsoredGet QuoteMOST POPULARGround intestines to 'keema', refrigerated head near cold drinks — how chef 'hid' body of loverThePrintLevel up with ISB Digital Marketing & AnalyticsISB Executive Education|SponsoredSubstance of Print, Reach of DigitalContact us: feedback@theprint.in
FOLLOW US
Copyright © 2022 Printline Media Pvt. Ltd. All rights reserved.
­