Here's why Indian students in UK struggle for accommodation
As more Indian students head to the UK to pursue their study abroad dreams, the increasing crisis of student accommodation is posing as a major challenge. Indian students in the UK and experts share their insights.
By: Education Desk Written by Deeksha TeriNew Delhi | October 23, 2023 17:13 IST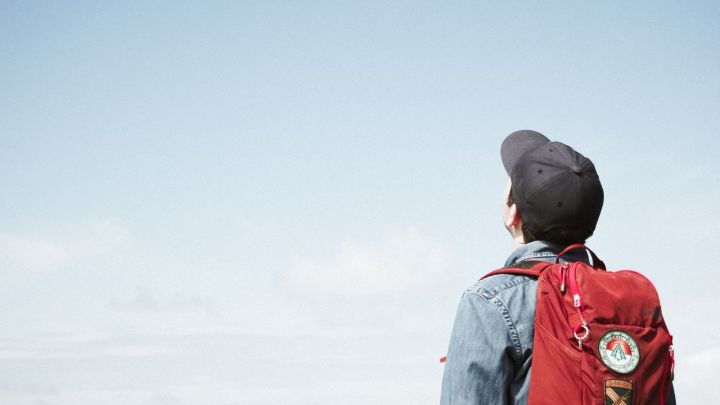 Experts have dismissed this fear and have also clarified that the increase in UK visa fees is not expected to directly impact the housing crisis. (Representative image. Source: Unsplash.com)
The number of Indian students in the United Kingdom has been increasing in the past few years. As per the data made available by the Union government, the number of Indian students going to the UK has gone up from 36,612 in 2019 to 44,901 in 2020 and 77,855 in 2021. In 2022, a total of 55,465 Indian students were in the UK on a student visa.
Additionally, the Home Office, the Government of the UK announced that a total of 1,42,848 student visas were granted to Indian nationals in June 2023.
However, the country is unable to provide affordable housing to international students. Shradha Chakravorty, who recently concluded her degree at the University College London (UCL), shared with indianexpress.com that she lived in a rented flat in the King's Cross area of London where she had to pay £299 per person, per week.
'Be proactive in finding accommodation'
Due to increased house rent and lack of available space, there are several Indian students in the UK who have had to choose to stay in cramped spaces with more students than the space can accommodate. Arun Patric, an MSc supply chain management student who went to the UK in October 2020 told indianexpress.com that the first flat he found — that could only accommodate five people — had eight people living in it using a single common toilet and kitchen.
"I still remember the time when I got new accommodation and all I had left was £30 with me for the next two weeks. I was eating the leftover food of others whom I was living with, and some days there won't be anything to eat. Since I was wasting time searching for accommodation, I couldn't get a job, and nobody wanted to hire a part-timer as well. Later, I got a job in an Indian restaurant where I worked for nearly a year," he said. Arun now works as a healthcare assistant.
Study Abroad: In 2022, a total of 55,465 Indian students were in the UK on a student visa. (Graphics by Abhishek Mitra)While Arun faced this issue three years ago, when the Covid pandemic had taken over the world, the situation has not improved even now when the world is slowly moving towards normalcy. Simran Helal, who started a degree in MA Advertising and Marketing from the University of Leeds this September, says that it took her nearly half a year to find the right accommodation in the UK.
"I started looking for accommodation in April, with plans to move to the UK in September. This gave me approximately five months to carefully plan and select my living arrangements for the upcoming year. Despite initially thinking, I had ample time to research crucial factors such as safety, proximity to my university, and convenience in terms of transportation and nearby supermarkets, I found myself mistaken," Simran recalled.
She also shared that one of the biggest issues she faced was booking the house once she found the apt accommodation. As many international students arrive in the UK each year, the competition for finding the right house has become stiff.
"Houses that I would shortlist would be let out within minutes. I took proactive measures by joining several WhatsApp and Facebook groups and consistently posting ads outlining my requirements on numerous housing websites. If you're not swiftly engaged with letting agents on a daily basis, then you'll end up living on streets in the UK," Simran said.
Meanwhile, the struggle to find the right accommodation doesn't end here. Many complained that they faced problems while paying their deposit. "Many student accommodations in the UK require a UK-based guarantor who is a local resident, working full time. Not all students aspiring to study in the UK may have access to such a guarantor, and I found myself in the same situation. In such cases, students are often required to pay the entire tenancy rent upfront, which can be a significant financial burden, particularly for those who rely on part-time work to cover their rent," Simran added.
The problem has also been addressed by HEPI, the UK's independent think tank devoted to higher education. In a blog by the Higher Education Policy Institute (HEPI), Unipol chief executive Martin Blakey claimed that 29,048 new student rooms were created across the UK in 2020, but this year it decreased to 13,543 and some of those were old buildings being brought back into use.
Study Abroad: Although around 30,000 new student rooms were set up across the UK in 2020, it decreased to 13,543 this year. (Graphics by Abhishek Mitra; information by HEPI)
Locals v/s students
There are some cities such as Swansea, Lincoln etc which are known to have more student population and also have specialised agencies that help students find accommodation. However, some international students are claiming that locals in these places are hesitant about renting out to the young population.
"Most homeowners prefer working individuals over students. They are also hesitant to rent their houses to Asians because they believe our cooking style makes their kitchens unhygienic," Philip V Lobo, who recently graduated from Swansea University, Wales shared his experience.
Recently, some local reports from Edinburgh also highlighted that several people in Canonmills were protesting against the plans for constructing a large student accommodation. The protesters claimed that the district was already facing a housing crisis and that constructing a purpose-built student accommodation would not solve the student housing crisis as they would not be able to afford such high rents.
While these are stories that can be heard by a lot more students too, experts believe that such scenarios can dampen the charm of studying in the UK that is often portrayed by study abroad agents and on social media. "Limited housing options may result in Indian students having to settle for lower-quality accommodation, which can affect their overall well-being and satisfaction with their study experience. This could potentially lead to a decline in the attractiveness of the UK as a destination for Indian students," Saurabh Arora, CEO and founder of University Living said.
Can the UK housing crisis lead to a decline in the number of Indian students?
While existing Indian students in the UK are warning future study abroad aspirants about the accommodation rent and other such challenges, experts believe this will not demotivate Indian students.
"The current housing crisis in the United Kingdom is unlikely to prevent Indian students from pursuing their educational goals in the nation. Instead, they are more likely to adjust to the circumstances by actively seeking out a variety of housing possibilities. This proactive attitude displays their willingness to find acceptable housing even in difficult conditions. When it comes to adapting to new situations, Indian students are frequently resilient and inventive, making them well-prepared to negotiate the housing hurdles offered by the UK's competitive property market," Yatharth Gulati, co-founder of Rostrum Education said.
Other experts also believe that it majorly depends on the financial condition of each student, because if the student is in the position to afford an education loan or has financial assistance from their families or universities, those students would choose the UK for higher education due to the quality of education.
Increase in UK visa fee
Recently, the UK increased the visa fee (including for study visa) by nearly £127. Now, the revised visa application fee for a student visa is Rs 51,787. While applying for study visas has become a little more expensive now, this may not have any negative effect on the number of Indian students hoping to apply to UK universities.
However, it may affect the total budget that an average Indian student puts aside for their study abroad plans. "The proposed increase in visa costs might significantly impact the overall expenses of international students studying in the UK. Visa fees represent a substantial part of the financial burden, and any hike in these fees could necessitate more careful budgeting by students," Gulati added.
With the news of increase in visa fees, some students raised eyebrows on whether it is to demotivate the influx of international students in the UK. "The number of international students is increasing in the UK, and there might be a possibility that the British government increased the visa fees to ensure that the international population doesn't cross the threshold in the country, as many locals have often complained about the increasing number of international students in their cities," said a Liverpool based student on condition of anonymity.
However, experts have dismissed this fear and have also clarified that the increase in UK visa fees is not expected to directly impact the housing crisis as it is primarily driven by issues related to housing availability and affordability, while visa fees is a separate financial consideration for international students.
"Visa fees can be adjusted by the government to manage immigration, generate revenue, or offset administrative expenses associated with visa processing and compliance enforcement. Changes in visa fees are often the result of a complex set of policy decisions and economic factors, and they may affect applicants from various countries, not just international students," Manisha Zaveri, joint managing director of Career Mosaic said.
© IE Online Media Services Pvt Ltd
First published on: 23-10-2023 at 17:13 IST